Visit my eBay Store by clicking on the link above.
This Website is best viewed with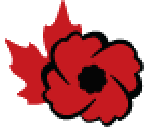 One of the things that got me hooked (no pun intended) on sewing machines was my fascination about how two loops of thread could be intertwined without cutting and re-splicing them. I studied the bobbin & hook mechanism and was amazed how someone could even think of such a design. Basically the Lock-Stitch is a continual tangling of the thread into a sequence of twists. Below is an animation of a Rotating Hook assembly. When I get a chance I will create an animation to show the oscillating hook assembly.