Visit my eBay Store by clicking on the link above.
This Website is best viewed with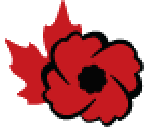 | | |
| --- | --- |
| Web Changes | |
This is where you will find the most recent modifications and/or additions to this web site. If you've visited before, and want to know what's changed, take a look here first.
PAYPAL SHOPPING CART HAS ARRIVED! - Finally I've had time to integrated the PayPal shopping Cart experience into this site where items for purchase are available. It is securely handled through PayPal and I DO NOT SEE ANY OF YOUR PERSONAL INFORMATION other that your name and address in order for me to ship your items to you. At this time only Sewing Machine manual sales are available via Shopping Cart. Other areas will be active soon.
Please note: that some pages are incomplete and under construction.
Although we've been doing business on eBay as a hobby since 1998 business has been slowly picking up and the need to expand has been building for a while. Over time I hope to make this site an exciting place to visit for both the sewing enthusiast as well as the camera buff. Bookmark this site and come back periodically to see what has changed.